Spruce Mountain Guide Service
Strong, Maine
1-866-902-3186 (Toll Free) sprucemountainguide@yahoo.com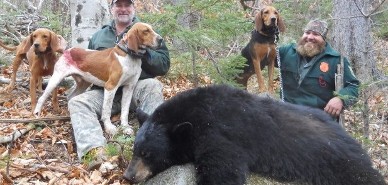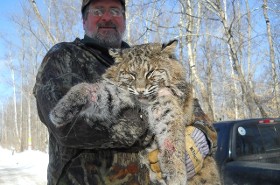 Professional Hunting Guide

---

Deer Hunting• Bear Hunting • Moose Hunting • Bobcat Hunting
Turkey Hunting • Snowshoe Hare Hunting • Grouse Hunting
Hunt everything from deer to bear and even bobcat with our seasoned hunting guides in Strong, Maine. With more than 10 years in bear hunting business,
Spruce Mountain Guide Service
offers reasonable
pricing
for great bear hunts in the beautiful Western Mountains of Maine. Backed by more than 22 years of experience, our hardworking guides offer the best in deer hunting,
bear hunting
, moose hunting, bobcat hunting, turkey hunting, grouse hunting, and snowshoe hare hunting. Call today for more information.
About Us
No one will work harder to make sure you get the trophy of a lifetime. Our owner-operated company specializes in guiding small groups on very personalized bear hunts that will easily exceed your expectations. Several trophies that we have taken over the years have made the Maine Skull & Antler Club™, as well as the Pope & Young Record Book™. Call today to bring home the trophy of a lifetime.
Seasoned Professionals
Hunt with a registered Maine guide who has 22 seasons of guiding experience all over the state of Maine. Scott, a professional logger, spends almost 365 days a year in the Maine woods bear hunting, fishing, and trapping nearly all his life. He has raised hound dogs for bear hunting and bobcat hunting since 1979 and is still breeding and raising these hounds with the same passion that he has had since he was a teenager. In a state as large as Maine, nothing can take the place of experience, to identify the places with the greatest potential for trophy deer hunting, bear hunting and bobcat hunting.. Contact us today to make lifelong bear hunting memories.
Print This Coupon to Receive
$50 Off Any Hound Hunt for Groups of 2 or More
Spruce Mountain Guide Service

Call today to book your
hunting trips.
Deer Hunting• Bear Hunting • Moose Hunting • Bobcat Hunting
Turkey Hunting • Snowshoe Hare Hunting • Grouse Hunting

Registered Maine Guides

Offering Nationwide Service
Including the East Coast

Call Anytime